Which waste is hazardous?
Some of the waste is defined as hazardous because it has a harmful effect on people and the environment . They can be poisonous, corrosive, infectious or contain similar elements. Hazardous waste can be the result of both the daily household activities of the population and be a product of industry.
Characteristic of this type of garbage is that its transportation, storage, recycling, etc. are all activities that are subject to strict rules and prescribed norms. The reason is to maximally protect living beings and nature in general from pollution.
The waste management process is among the great challenges of our time, even more so because of the huge amounts of garbage that are generated daily.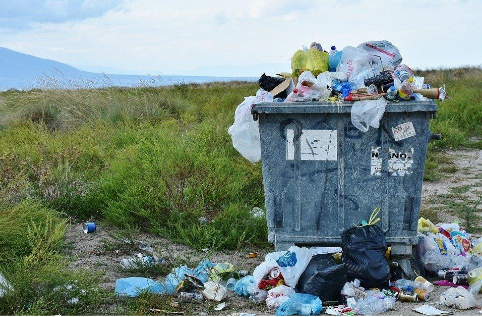 Main types of hazardous waste
The most common division of hazardous waste is based on its main characteristics. It is generally accepted that hazardous waste is divided into household, industrial, construction and radioactive waste. As their specific names reveal, the classification is based on their origin.
Contrary to the general notion that production activity is the biggest polluter of the environment, it turns out that a large share is a product of everyday life. In recent decades, more and more products have been used in households that have harmful effects on water, soil, air.
These are :
cleaning agents
colors
varnishes
chemicals
medications
electric appliances
batteries
electronic devices, etc.
The same applies to company offices, which dispose of many similar products. In terms of construction waste, they are mainly the materials used for repair work. These are varnishes, chemicals, paints, various insulations and the like.
Industrial waste may be the result of manufacturing activities or individual ingredients used in this process. Businesses have a commitment to protect the environment and the population, if their activities pose a risk to the ecological balance.
The last group includes radioactive waste . Most often they are the result of the extraction of radioactive ores or the production of nuclear energy. They are extremely harmful and can lead to an environmental catastrophe if safety rules are not followed.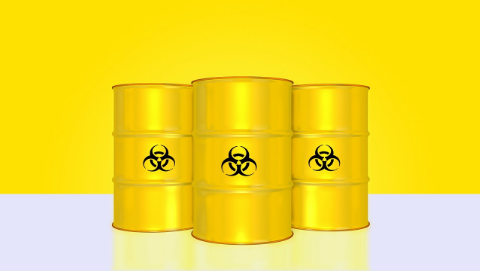 Transportation of hazardous waste
Harmful garbage cannot be transported as household waste that is cleaned up daily by cleaning companies. Management of hazardous waste requires strict rules, which include all stages from the moment of disposal to their processing or storage in designated areas.
Household hazardous waste is often collected by companies licensed for this activity. Municipalities organize the removal of old electrical appliances or other hazardous waste.
According to a certain schedule the hired companies transport the garbage and for this purpose they have the necessary equipment for this activity. Their obligation is to load and transport the waste to specialized landfills. Garbage is prepared there for secondary processing or storage.
Construction waste is treated in the same way, and in the case of industrial waste, companies are obliged to hire specialized transport or a company to take it away. All rules that must be observed by the business are listed in the Waste Management Act.
It is not uncommon for hazardous waste to cross state borders and be transported to another country. For this reason, there are a number of international regulations and rules. Such activity is carried out in order to ensure that in most developed countries there are high-tech workshops or warehouses where garbage can be recycled.
Very often it is prepared for secondary use in production or packaged in a way that allows it to be stored safely on licensed sites.
The transportation of hazardous waste can be done in all possible ways – by land, water, air and rail. The only condition is to do it with specialized vehicles and to do it according to the prescribed rules in order to ensure safety for the population and the environment.
An international agreement on the carriage of hazardous waste by road is in force in Europe . To meet all the requirements, the process is facilitated with the help of a certified carrier.
Companies transporting hazardous waste are obliged to strictly comply with the regulations , in which it is written in which cases the vehicle needs to be with orange or other reflective plates.
Drivers are familiar with the road restrictions and needs regarding the car's equipment, as well as what documents must be provided regarding the load.
Safety consultant
All organizational activities concerning harmful waste are performed only by competent persons and companies that have the necessary permits. In view minimizing all risks in storage, transport, recycling, etc., they are realized under the supervision of a safety consultant.
Its main role is to refine activities and comply with legal regulations. The reason is that dangerous goods can be easily or self-igniting, liquid or solid.
Some substances and objects emit flammable gases when they come in contact with water or oxygen. Special measures are also required for various toxic products, medical waste and other similar materials.
Disposal of hazardous waste
It is absolutely forbidden to mix hazardous waste with general waste so as not to pollute the environment. The most common is the disposal of harmful waste in specialized sites or warehouses, where it can be safely stored . Some of them are an intermediate station before the waste is invested in new production or processed.
Mass enterprises employ licensed companies that have a permit to transport such garbage to designated landfills Activities include packaging and labeling of hazardous substances and objects, providing freight forwarders, warehouse workers, instructed drivers, appropriate vehicles, ie. the overall organization to get the garbage safely from one point to another.
They have the necessary equipment and safety systems to prepare the rubbish for reuse, recycling or disposal.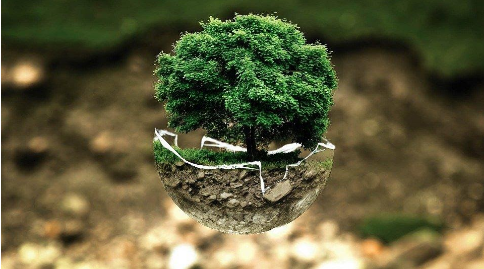 Specialized companies
Hazardous waste companies have environmental permits and registrations for this activity to offer environmental services. They help with management, waste transportation, as well as legal advice and services in the sector.
Consulting companies in the sector solve eco-cases and have the necessary qualified specialists to be useful in different situations.
Optimization of the processes, related to waste management, can be achieved with the help of "Eco Subscription" Ltd.. The company has many years of experience in consulting and implementation of eco-projects.
Specialized companies in the industry monitor all changes and innovations in legislation regarding hazardous waste. Thus, they can give instructions for proper packaging, labeling and marking of substances and objects.
In addition they have written measures in place to prevent incidents and violations of legislation and international agreements.