Types of waste
Waste can be generally divided into household, industrial and construction. The latter, as their name suggests, are all those rubbish that are the result of construction, installation and repair work. These are processes related to new construction, reconstruction or demolition of old buildings.
Construction waste includes:
various stone or concrete materials

bricks

plates

ceramics

glass

plaster

metal

honey

bronze

aluminum

plastics

wood

boi

adhesives

paper

packaging waste

cables, etc.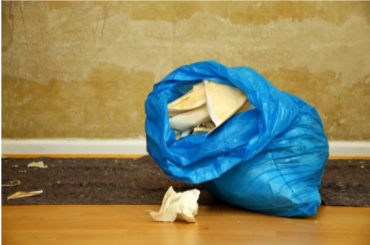 A characteristic feature is that some of them can be classified as hazardous garbage. This means that they or their compounds, under certain meteorological and other conditions, pose risks to the environment and the population.
There are a number of prerequisites due to which construction waste, regardless of their origin and composition, cannot be disposed of with household waste. The current regulations regulate the issue of their disposal, storage and recycling.
All processes, from the places of storage, through the transfer to there and their subsequent processing, are described in the existing in our country Law on Waste Management .
Construction Waste Management
Waste generated by different types of construction and installation activities is forbidden to be mixed with household waste in street containers. For this reason, unnecessary construction materials are transported to specialized sites , which are designated for this purpose.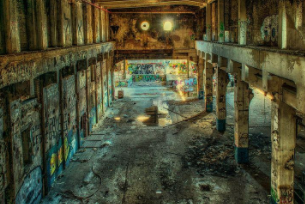 There are companies whose activities are strictly specific and require permits and certificates in order for these companies to meet certain conditions.
In this way, they gain the right to safely transport construction or other types of waste . For this purpose, they have the necessary equipment and trained staff who are familiar with all the requirements and legal provisions operating in our country and abroad.
The actual activities regarding waste recycling start with their preparation, i.e. by sorting them. In the process, specify the type and condition of the materials , what part of them can be used in new production, as well as the possibilities to be destroyed without allowing risk to nature.
Unfortunately, there is still waste that, despite modern technology, cannot be recycled 100 percent . In these cases, the waste must be stored in suitable storage facilities.
The global problem facing humanity is primarily due to the huge amounts of waste dumped daily . The worst thing, however, is that some of them decompose over many years, and this fact, in itself, is a serious threat to the mass pollution of the planet.
It is for these reasons that the challenge for all of humanity is to reduce the amount of garbage dumped and their optimal utilization in any possible way, as a result of new technologies. For this reason, collecting and preparing for the recycling of various wastes is a global task of paramount importance.
Construction waste recycling
According to the type of waste materials , some of them are directly used in new construction activities. Very often stone slabs, concrete or brick debris are used by companies for a new type of work.
One of their most popular applications is the implementation of large infrastructure projects. These can be construction and installation activities for the construction of new roads or road facilities.
Other wastes undergo special processing so that they can be used in new productions. Analyzes show that, for example, in the process of repairing the railway, up to 80 percent of the discarded construction materials can be recycled.
The use of old materials in a new activity depends on their specific characteristics. The most important one is whether the specific waste poses a danger to nature and people . If this is the case, then the options are safe storage or processing, using high-tech methods, to prevent air pollution, water and soil.
Therefore, some of the rubber and plastic products are reused in construction -installation activities, when their processing hides risks of environmental pollution.
Many of the metal debris falls on the sites for disposal of non-ferrous and heavy metals, from where they are subsequently directed to melting in special furnaces.
The goal is to make reusable materials . Recycling of construction waste is applied in various forms, especially in inorganic and non-toxic objects and substances.
It is not uncommon for the recycling process to take place on the construction sites themselves,
This is done with modern equipment, which technically allows on-site to achieve high quality of the new old product. Mobile processing plants are applicable and cost-effective for large production facilities.
In destructive activities the utilization of the obtained waste materials depends on the process itself . If some of them have preserved their integrity and quality, they are safely used in construction and installation processes.
Materials containing asbestos are banned for use in the EU
For this reason their reuse and recycling is reduced to the disposal of suitable places . The main correct approach for their safe storage is to pack according to strictly established rules.
For this purpose they are pre-moistened and then placed in bags of polyethylene. This is done to prevent spilling asbestos fibers, that could endanger the ecological balance.
Within municipalities very often the so-called . "Boats". These are large metal containers that are designed for the collection of construction waste , which are discarded during household repairs and do not exceed certain quantities.
This prevents the unauthorized storage of bulky waste to gray containers or the direct dumping of bricks, stone slabs, metal structures along the road. Such actions are subject to sanctions and fines by the relevant competent institutions.
It is most appropriate in the presence of unnecessary materials and substances, they to be handed over to companies whose activities are related to the collection and recycling of waste. The companies in the sector offer to make the most of the waste and at the same time to reduce as much as possible the quantities in the landfills.
If you choose for your partner "Eco Subscription" Ltd., you can you are sure that the company will offer professional technical advice, fully applicable solutions that are compliant with applicable regulations.
There you will also find competent assistance in preparing the necessary documentation required for waste management.